is a story about a transfer student that sends of the wrong impression from the very beginning. She mostly gets bullied, but Maria is one tough cookie to crack. As a standard rule for Mangas, its set in a high school, the characters are 16 years of age and there are two love interests.
Please follow the cut and read the recap of the first volume and my thoughts.




(
Read more...
Collapse
)
Current Music:

Forgive Me - Leona Lewis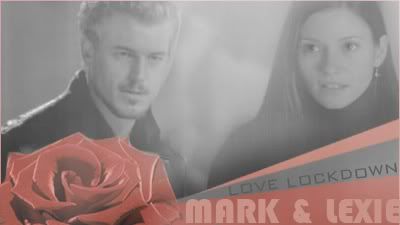 TV SERIES:
Grey's Anatomy
COUPLE:
Mark and Lexie
MUSIC:
Love Lockdown - Kayne West
Mark tries his best to stay away from Lexie, but he gives into temptation.
I've tried my best to make the song makes sense to the current storyline.
I hope you like it
Enjoy!
Current Mood:

amused

Current Music:

Gotta be somebody

Before starting the recap I'd like to state that I did not watch a single episode of the original series, but since it was a famous show I was familiar with the actors that took part of the series, especially Shannon Doherty since she starred in Charmed (when it was decent)
What made me decide to tune in was the promo image especially how Mr. Obnoxious looked [Yes, I'm a bit shallow ]. These were my first impression of the following characters:


After watching episodes, this is how I think of them:

Current Mood:

chipper

Current Music:

1,2,3,4
Show : How I Met Your Mother
Couple : Barney & Robin
Song : She' so lovely
Software : iMovies
Description : Barney is infatuated by Robin
Original idea : A tribute to Robin Sparkles

I hope you like it


Current Mood:

accomplished

Current Music:

She's so lovely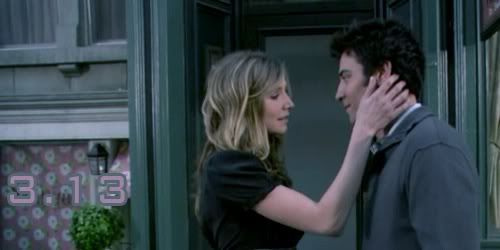 The show is finally back with monotoned reinforcement! Ted is back on the mother hunt and he set his eyes on his tattoo doctor played by the wonderful Sarah Chalke.
Current Mood:

calm
Textures
Colorfilter
Deviantart > any_otherday
Deviantart > ewanism
Deviantart > SparklingTea
LJ >
mata090680
Brushes
LJ >
mata090680
AVH
Credit/Resources Post
Current Mood:

chipper

Current Music:

So Simple